January 30, 2020
How To Celebrate Valentine's Day Like You're in Mexico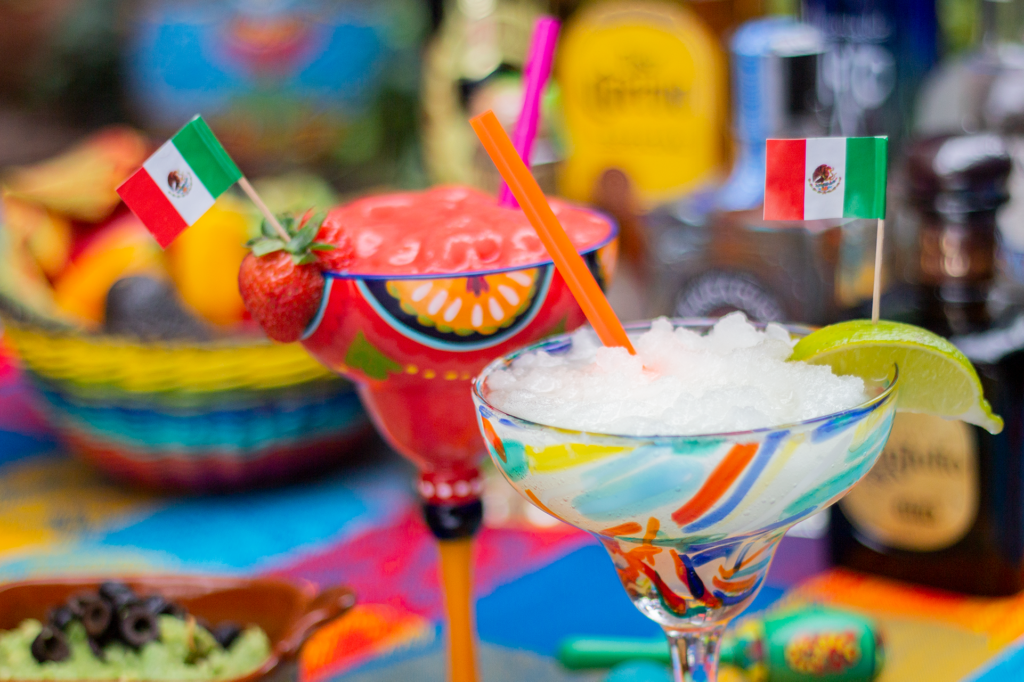 Although Valentine's Day has no connection to Mexico's history, there's always a reason to celebrate love, especially in the Mexican culture! Our culture is known for being one of care, nurture, and affection for our loved ones. 
Valentine's Day is celebrated in many different countries! Because all relationships are highly valued in our culture, Mexico has turned this holiday into a Mexican tradition. We have learned to celebrate it our own way, give it our personal touch and add to our rich Mexican culture!
In Mexico, Valentine's Day is called "El Dia del Amor y la Amistad". For those of you who can speak spanish, there's a little hint at how Mexico celebrates this holiday. For those of you who don't speak spanish, hang on because we're going tell you all about it and cover how Mexico celebrates this holiday from how they celebrate to what they eat!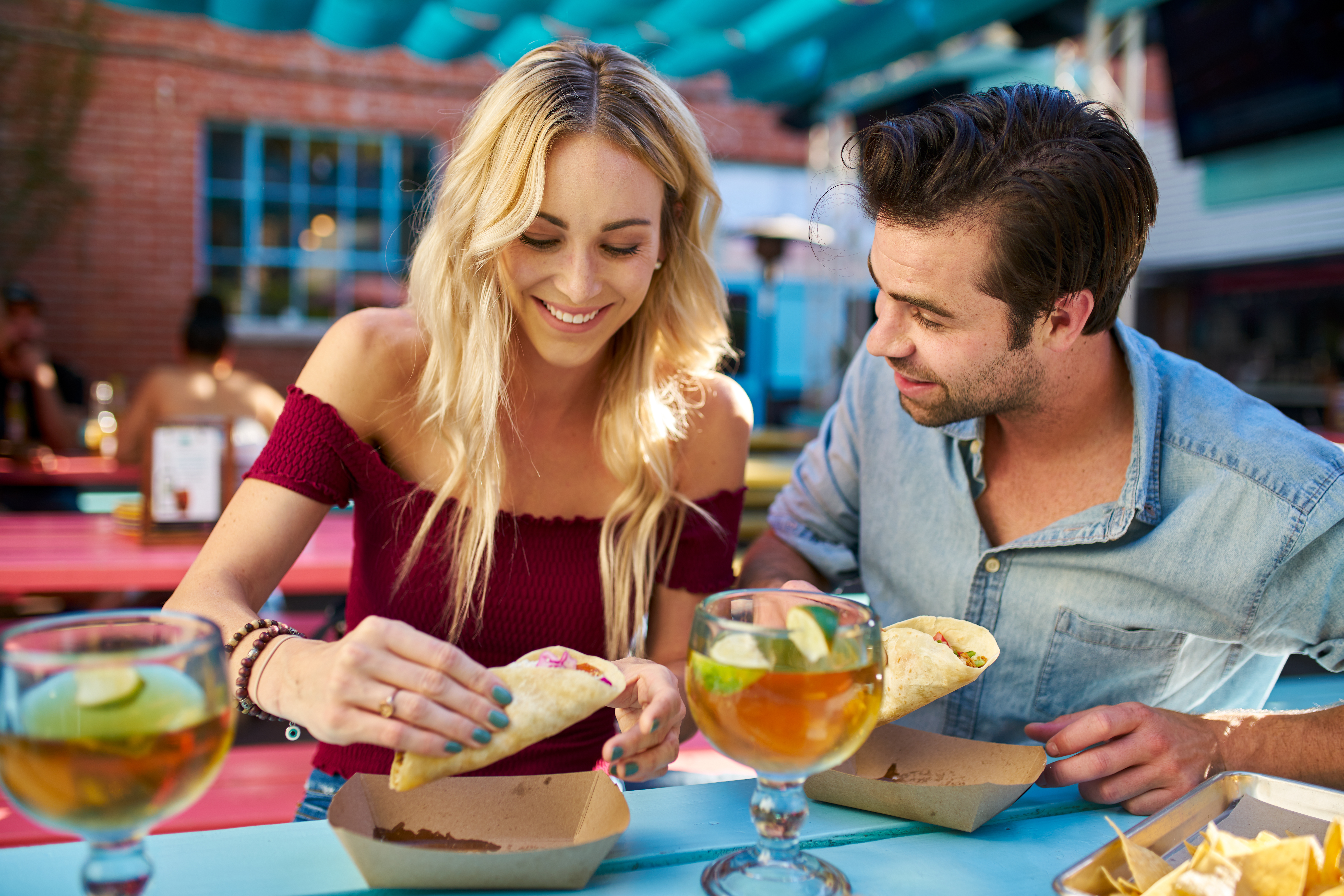 Love Is in the Air
One of the obvious reasons to celebrate Valentine's Day in Mexico is to show your love and appreciation towards your significant other. This holiday most definitely fits into the loving nature and the celebration-loving culture us Mexicans have!
Did you know that some people think Valentine's Day shouldn't be celebrated? It's true! Some people believe that we should show our love every day and not dedicate our love only once a year. While there is some truth – that we can and should cherish our special someone every day – our daily routine can get a little busy. 
El Dia del Amor y la Amistad is a great reminder to express your love even further than the small gestures you're doing every day. It's a day to celebrate your love, your appreciation, and your commitment even more to the person you're madly in love with!
What To Give a Loved One
To celebrate like you're in Mexico, here are some traditional gift ideas for your special someone:
Heart-shaped balloons

Chocolates

Flowers

Poems
Get the full Mexican Valentine's Day experience by choosing Blue Iguana!  We even have some yummy specials exclusive for all who wish to dine with us. Check them out and get ready for a fun yet romantic evening: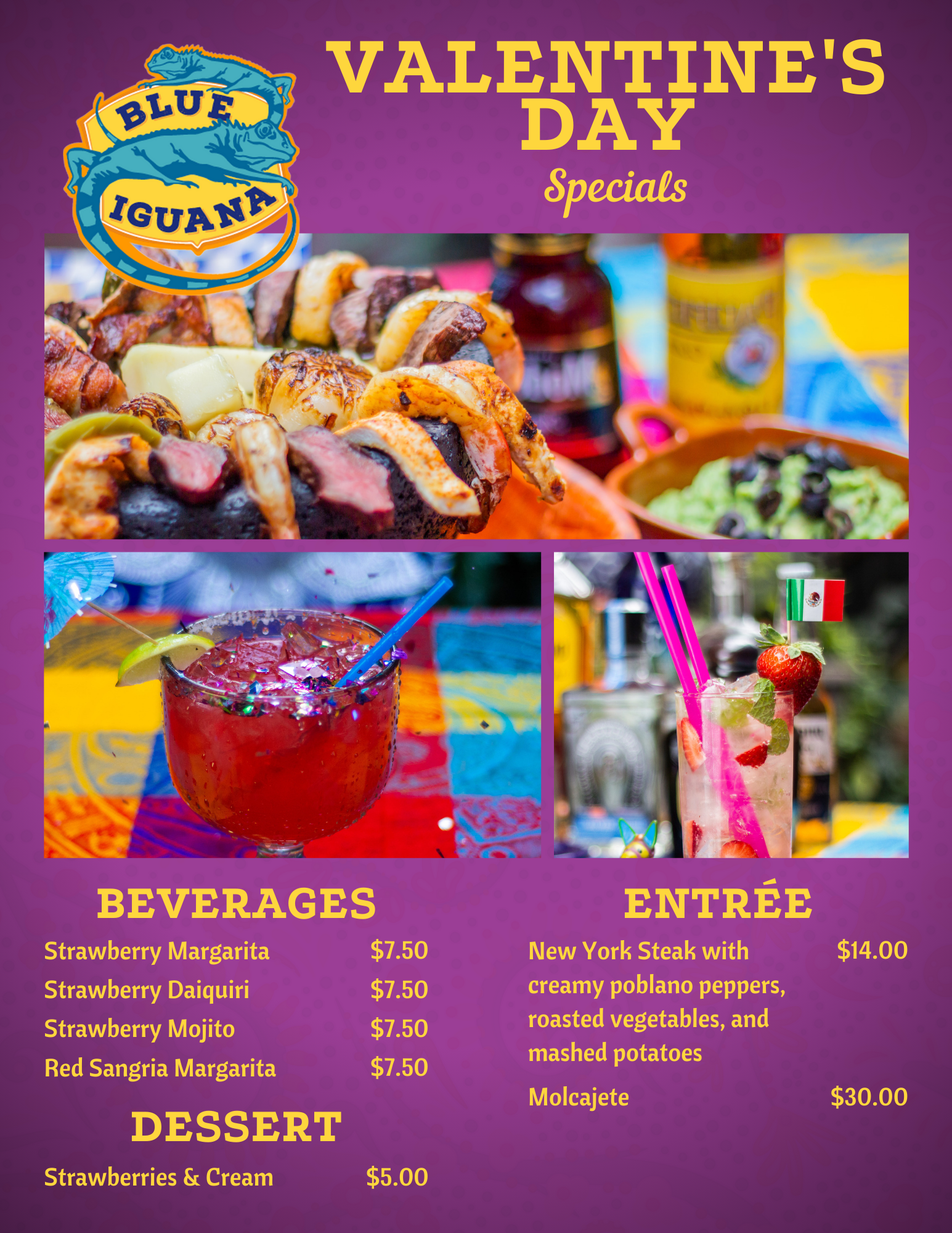 It's Not All About Romance
The most interesting and different aspect of El Dia del Amor y la Amistad is that it's not just to celebrate a romantic love. It's a day to also celebrate the appreciation for all your loved ones and those you care about such as family and friends. If you don't have that special someone you most definitely can still celebrate! Let's find out how Mexico celebrates friendship and family on Valentine's Day.
How To Celebrate With Friends and Family
In Mexico, friends and family show each other they care through:
Celebrate With Us Like You're In Mexico!
We're celebrating El Dia del Amor y la Amistad from February 13th-16th this year. We've got the food covered. ¡Ven! Come celebrate with us and have an authentic Mexican experience at Blue Iguana with your significant other, your family, or your friends. Your night could include some amazing Mexican food, fun mariachi music, and yummy dessert! 
And don't forget to enjoy our Valentine's Day specials! Enjoy a New York Steak with creamy poblano peppers, roasted vegetables, and mashed potatoes for only $14. And for $30, enjoy our chef's signature dish, Mocajete along with some strawberry-themed alcoholic beverages for only $7.50 each. 
To make your Valentine's Day reservation and/or find out about our specials, call 801-533-8900 today! We look forward to celebrating and sharing our love and culture with you.